The Tequila Factory more than lives up to its name with more than 120 varieties of fiery flavor gracing its shelves. This is an authentic cantina experience. Great food, fun people, and a rustic feel of old Mexico are all mixed together at Casino Del Sol. Order signature, family recipes and homemade soups and salads. Traditional and unique entrees served fresh and enticing. Go ahead, order another margarita, no one's counting.
During the Moby's relocation to the Tequila Factory the Tequila Factory menu will not be available. It will be available once again in July after the Moby's remodel is complete.
Hours & Location
Monday           4PM – 10PM
Tuesday          CLOSED
Wednesday     CLOSED
Thursday        4PM – 10PM
Friday             4PM – 11PM
Saturday         4PM – 11PM
Sunday           4PM – 10PM
The Tequila Bar is open Friday and Saturday until 1AM.
Chefs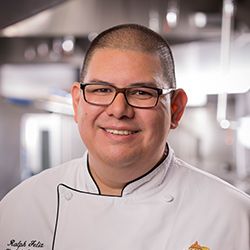 Chef Ralph Felix - The Tequila Factory
A Tucson Native, Chef Felix went to Culinary School at the Scottsdale Culinary Institute, and has worked in Arizona's restaurants and resorts, as well as other states such as Nevada, Colorado, and Minnesota. His main style of cuisine is based on using local fresh ingredients and getting involved in the food culture that surrounds him.
Chef Felix says, "I became a cook because I was a latch-key kid and grew up watching Jacques Pepin, Wolfgang Puck, and Bobby Flay on TV. I wanted to eat what they were making. My favorite thing about cooking is making food for my friends and family."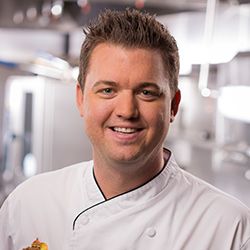 Chef Ryan Clark - Casino Del Sol
Tucson native and Casino Del Sol Executive Chef, Ryan Clark has a wealth of experience in the food and beverage industry. He graduated top of his class at the Culinary Institute of America in Hyde Park, New York, and was named one of the Top Sixteen Junior Chefs in the U.S. by the American Culinary Foundation. Clark has been nominated for Tucson Weekly's Best Chef and holds the rare distinction of being named Iron Chef Tucson for three consecutive years. Chef Clark has also been nominated by Food and Wine Magazine as one of the Best New Chefs in the Southwest. He's a Certified Executive Chef and member of the American Culinary Federation. Chef Clark is the author of Modern Southwest Cooking, a cookbook that showcases his passion for regional cooking and local ingredients.