Jun 14, 2022 - Aug 28, 2022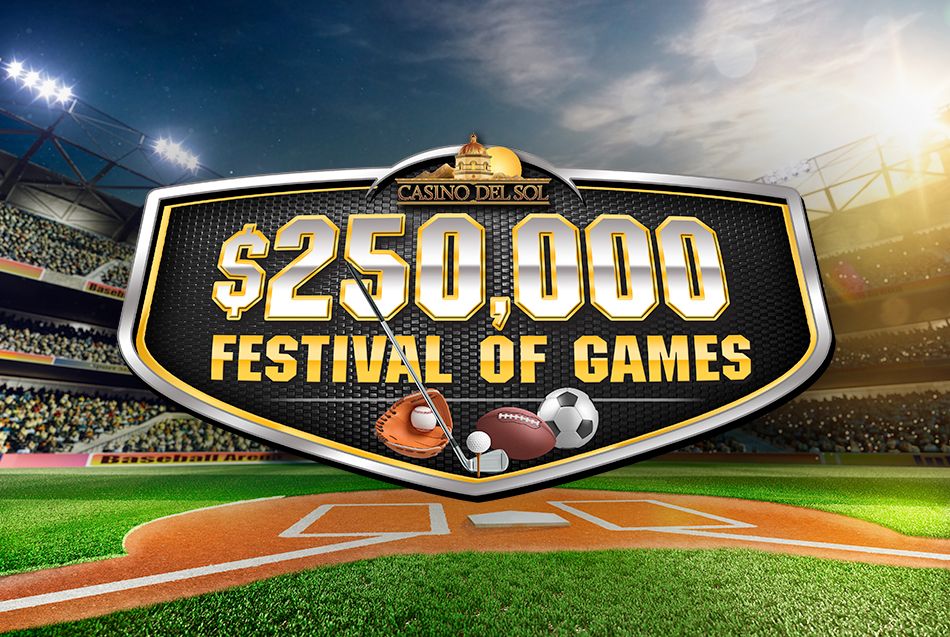 Score a perfect 25 question Prop Card and get the grand prize of $250,000!
Score a perfect 25 question prop card & get the Grand Prize of $250,000! Your chance to play free fun online games & a chance to win one of two ways:  Get your prop cards. Every $100 sports bet wager with a Sportsbook Cashier gets you a bonus pop card, now through August 14. One free prop card for earning 500 slot/table points, one per day. Second way to win, get your draw on. Every 10 slot/table points gets you additional entry tickets for a chance to win up to $1000 Freeplay. Drawing held on August 28. Keep an eye on your free invite via email to play. Visit Club Sol for complete details.