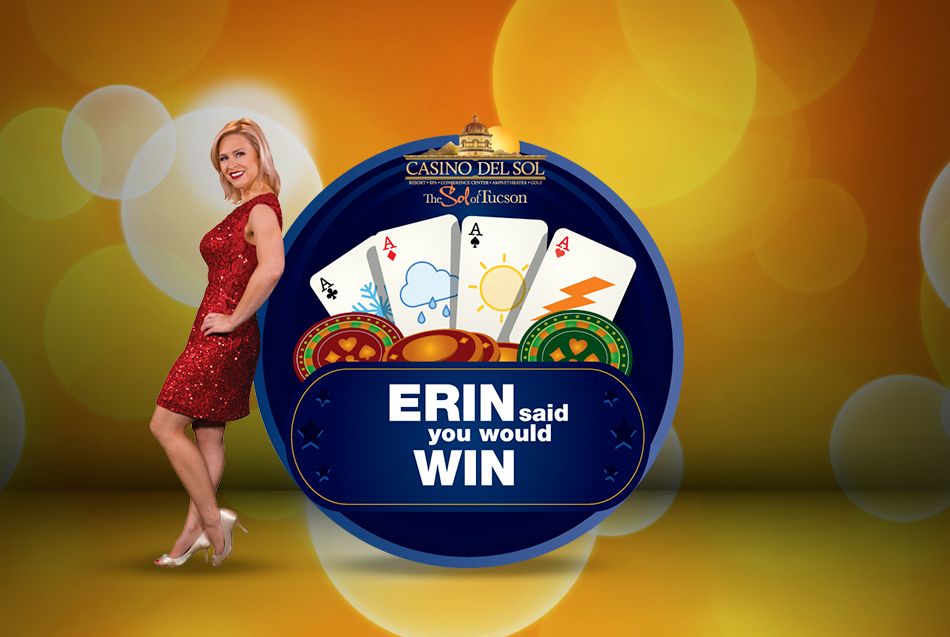 Watch the KGUN9 news at 10pm for Erin Christiansen's daily high forecast. Text "higher", "lower" or "stay" before 12pm the next day to 520-445-4785 to win entries for your chance at winning $1,000.
 
It's easy to win:
Watch Erin Christiansen on KGUN9 at 10pm to see her prediction for tomorrow's high temp in Tucson
Text Higher, Lower, or Stay to 520-445-4785 between 10pm and noon tomorrow to win entries
The more you text all month long the better your chances of winning!
10 lucky winners will be picked on the first Tuesday of each month for their share of $2,000
Keep watching and keep playing to win!
Drawings held once a month. Anyone that has texted an answer will be entered into that month's drawing. The winner will be notified. Text everyday to increase your odds!