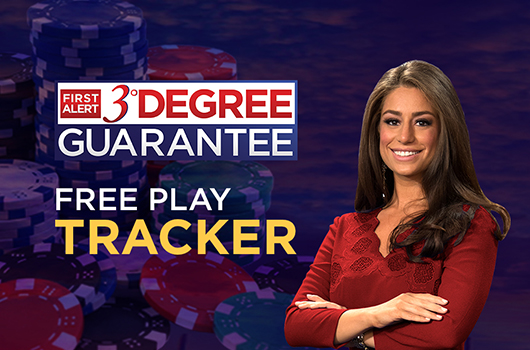 HOW TO ENTER
Log on daily to
www.kold.com/weather/3-degree-guarantee
and complete the online entry form. Submit every day to increase your chances to win!
HOW IT WORKS
KOLD News 13 Chief Meteorologist Lisa Villegas will provide the next day's high temperature every weekday during the 6pm newscast.
When She's right within three degree, $25 Freeplay goes Into The Pot.
When She's wrong, someone wins Freeplay!
Sign up every day by submitting your entry daily on www.kold.com/weather/3-degree-guarantee
Must be a Club Sol Member to be eligible to win. Visit Casino Del Sol to sign up today.
FREEPLAY POT - 9/21/20
$200
LATEST PAYOUTS
9/8/20 - $225
9/11/20 - $125
9/12/20 - $100