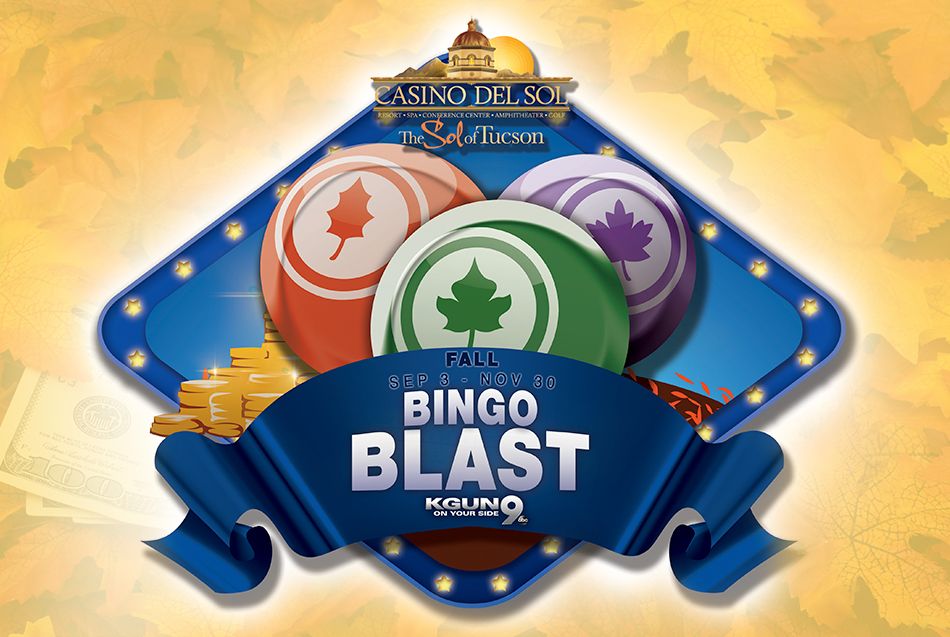 Now's your chance to learn how to play Seasons of Winning with Casino Del Sol, where you could win up to $1000 in Freeplay! 
First watch KGUN9 News at 10pm Monday through Friday. 
 
The Seasons Of Winning game screen will pop up during the 10pm newscast with the predicted high temp for the next day. 
 
Guess if the actual temperature will be lower ... higher ... or remain the same as predicted.
 
Once you've made your prediction, text your answer to 520-445-4785
 
Text "Higher", if you think it will be higher, text "Lower" if you think it will be lower or text "Stay", if you think it will be as predicted. 
 
NOTE* The actual high temperature for the predicted day will be revealed two days later. See game schedule below. 

Then, watch KGUN9 News at 6pm the day after tomorrow, to find out if you got it right!

When you see the game screen pop up during our 6 o'clock newscast, three numbers will appear, the predicted high temp, the actual and finally the answer. 
if you guessed correctly you get 3 entries into the drawing
 
if you guess incorrectly, don't worry, you still get one entry 
 
There will be 10 winners every month, with a top prize of $1,000 in Freeplay!
 
The more you watch, the more you could win! GOOD LUCK!