Festa Buffet
Tempting delicacies reflecting a variety of internationally-inspired dining options are created right before your eyes. Live-action cooking stations set against a bright and airy ambiance make Festa International Buffet a delight for all your senses. Try Asian wok stir-fry and sushi, great pasta dishes and pizza, or hand-carved roasts and hearty main dishes. There's a flavorful salad station brimming with fresh local fare. Make sure you leave room for dessert. From our traditional bananas foster to our fresh pastries, you'll have plenty to choose from.

Do not miss our favorites like Tuesday Seafood night, Saturday Breakfast, Sunday Brunch and more!
Hours & Specials
Sunday: 9am - 7pm
Brunch & International Buffet - $35

Monday: 11am - 7pm
International Buffet - $25

Tuesday: 1pm - 7pm
Seafood Night - $45

Wednesday: 11am - 7pm
International Buffet - $25

Thursday: 11am - 7pm
International Buffet - $25

Friday: 11am - 7pm
International Buffet - $25

Saturday: 9am - 7pm 
Breakfast & International Buffet - $25
 
Chefs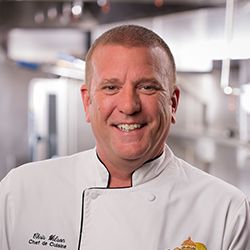 Chef Chris Wilson - Festa Buffet
Chef de Cuisine Chris Wilson has lived in Tucson for 39 years. He has 30 years of experience in cooking and has worked at many of the resorts in the Tucson area, as well as the Scottsdale Princess Resort in Scottsdale, Arizona.
Chef Wilson is a graduate of the Scottsdale Culinary Institute and is a member of the Chaine de Rotisseurs. Chef Wilson opened the Tequila Factory in 2003 and ran the Bellisimo Restaurant until 2007. He has been the Chef de Cuisine at Festa International Buffet in Casino Del Sol since 2003.
Chef Wilson credits his mother's adventurous style in cooking for sparking his interest in the Culinary Arts. He says, "Being a Chef allows me to express my creativity, and I love to see the look on people's faces when they enjoy the food I have made for them."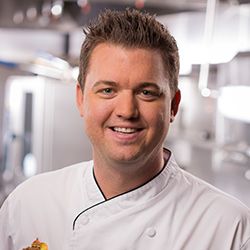 Chef Ryan Clark - Casino Del Sol
Tucson native and Casino Del Sol Executive Chef, Ryan Clark has a wealth of experience in the food and beverage industry. He graduated top of his class at the Culinary Institute of America in Hyde Park, New York, and was named one of the Top Sixteen Junior Chefs in the U.S. by the American Culinary Foundation. Clark has been nominated for Tucson Weekly's Best Chef and holds the rare distinction of being named Iron Chef Tucson for three consecutive years. Chef Clark has also been nominated by Food and Wine Magazine as one of the Best New Chefs in the Southwest. He's a Certified Executive Chef and member of the American Culinary Federation. Chef Clark is the author of Modern Southwest Cooking, a cookbook that showcases his passion for regional cooking and local ingredients.