Casino Del Sol has the very best in blackjack, poker and a multitude of games with table limits ranging from $5 to $1,200. Try your hand at Pai Gow or Three Card Poker, High Card Flush or our other side bet games and variations. Or, sit down, order a drink and play a few hands of traditional blackjack with the friendliest dealers in Tucson.
Table Game Line-up:
Blackjack is the most popular & best-known table game. We offer 3 deck and 6 deck shoe games. Additionally, you can play a side bet of Match the Dealer and Push Your Luck.
Three Card Poker is an exciting derivative of real Poker. This enjoyable and easy-to-learn game offers players three ways to win. Our Three Card Poker game offers a 6 Card Side Bet and an optional $1 Progressive bet.
High Card Flush is a table game played against the dealer. The game starts by placing an Ante bet and two optional bets – Flush Bonus and Straight Flush Bonus. The goal is to get the greatest number of cards in any one suit. If you draw a flush of four cards or more, or a straight flush of three cards or more, you are a winner!
Fortune Pai Gow Poker is played with a traditional deck of 52 playing cards, plus one joker. The joker can be used only as an ace, or to complete a straight or a flush. Each player at the table is dealt seven cards, which the player arranges to make two hands - a two-card hand and a five-card hand. Rankings are based on basic poker rakings. The five-card hand must be higher than the two-card. Optional $1 Progressive bet available.
Ultimate Texas Hold'Em features heads-up play against the dealer and an optional bonus bet. This game gives the player several advantages; the earlier a player bets, the more he/she can bet; Players don't have to fold until they see all the community cards; The Trips bonus pays odds if a player's final five-card hand is a three of a kind or better. Players make equal bets in the Ante and Blind circles. Players may also make the optional Trips bonus bet. Optional $1 Progressive bet available.
(NEW) Free Bet Blackjack lets you double down and split...For free! If you chose the free bet options, the dealer will place a special lammer next to your original wager. If you end up winning the hand, you get paid as if you had made a traditional split or double, even though you didn't put any additional money at risk.
Make a bet to play against the dealer. You and the dealer will get two starting cards, as in standard blackjack. You may free split any pairs, except for 10-value cards. Free re-splitting is allowed. You may free double any two card hard 9, 10 or 11. Free doubling after splitting is allowed, when the above doubling rule is followed. If the dealer busts with a point total of 22, any bets you have left in action are pushes. The Push 22 side bet wins if the dealer busts with a point total of 22. If the dealer's final point total is any number other than 22, the Push 22 side bet loses. Player blackjacks are paid before the dealer hits out his hand, so they are exempt from the Push 22 rule.
Blackjack Side Wagers (min$1 max$100)
Match the Dealer - A fun, exciting and our most popular bet on all our Blackjack games. Match any card in your first 2 cards with the Dealer's up card and win. (Odds vary, see Pit for details)
Push Your Luck- Place a wager, if you and Dealer push (tie) you win 10 to 1.
(NEW) Kings Bounty Blackjack is a blackjack side bet that pays when your first two cards total 20. The top award occurs when you have two kings of spades and the dealer has a blackjack. Make your blackjack bet and the optional King's Bounty side bet. The dealer will deal blackjack according to house procedures. You will win the King's Bounty side bet if your first two cards add up to 20. Envy payouts are paid to the dealer when you get one of the winning hands.
*Please see specific game rules at the tables. Thank you.
Table Games Promotions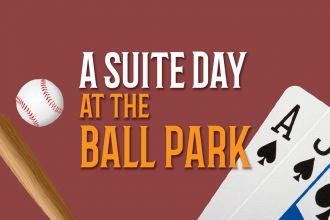 A Suite Day at the Ball Park
May 26, 2019 - Jun 30, 2019
Players will start earning tickets on Sunday May 26, 2019 at 6:00am until Sunday June 30, 2019 at 1PM. On the day of the drawing a drawing drum will be set up in front of Zeboz at Casino Del Sol.Guests can start depositing their tickets at 11:00am on the day of the drawing.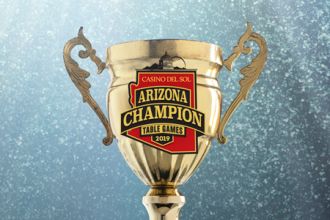 Arizona Champion of Table Games
May 25, 2019 - Nov 23, 2019
The Arizona Table Games Championship Blackjack Tournament is back!  

Saturdays
May 25, 2019
Aug 24, 2019
Nov 23, 2019
Tournament will begin at 12:00pm with registration starting at 10:30am. The first 120 Casino Del Sol Club Members will be entered. All players will have a chance to win $5,000 for a first place finish or a split of the prize. Pool by percentage. The entry fee is $100 per participant.