16th Tamal Festival
Saturday, December 4 at 10:00 AM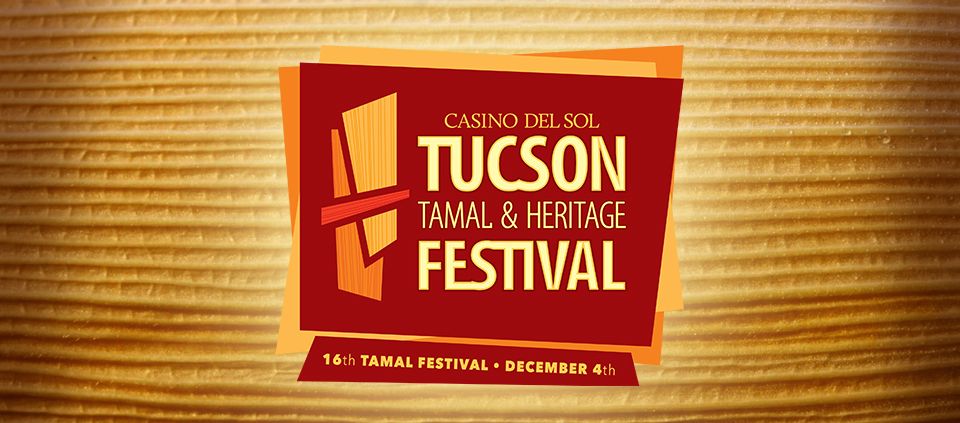 16th Tucson Tamal & Heritage Festival
Casino Del Sol presents the 16th Tucson Tamal & Heritage Festival on Saturday, December 4, 2021 at AVA Amphitheater from 10am - 5pm. FREE & open to the public.
The Festival celebrates the rich tastes, smells and variation of tamales from the Southwest and Mexico.  This unique event provides organizations & individuals with an opportunity to fundraise as Vendors.
The Festival Features:
Tamale contest
Live local entertainment
Food vendors
Artisan vendors
Farmers Market vendors
Family fun
 
---
Attention Vendors:
Applications are available at the links below and at Casino Del Sol's Club Sol desk. Submit your completed application (vendor form & business license form) along with the full payment (CASH ONLY) to Club Sol. Application deadline is Nov 29th. Official Vendor confirmation will come directly from Laura Andrade via a phone call or by email.
Pricing:
Food Vendors:  $275
Vendors with carts:  $185 (north drive)
Tribal Members / Employees:  $125
Artisans / Farmers Market Vendors:  $55 (north drive only)
Food Handlers & Safety Classes:
Wednesday, November 17th
Food Handlers: 4pm - 5pm
Test: 5pm - 5:30pm
Electrical: 5:30p - 6pm
Safety: 6pm - 6:30pm
Monday, November 22nd
Food Handlers: 4pm - 5pm
Test: 5pm - 5:30pm
Electrical: 5:30p - 6pm
Safety: 6pm - 6:30pm
Tamale Contest Info:
FREE to enter:  Bring 1 dozen fully cooked tamales to enter between 7am - 11am
Categories:  Traditional Red / Green Corn / Gourmet / Sweet
Prizes:  All around Best of Tamal - $750 / 1st Place - $500 / 2nd Place - $300 / 3rd Place - $150