Duran Duran Tribute
Thursday, May 31 at 8:00 PM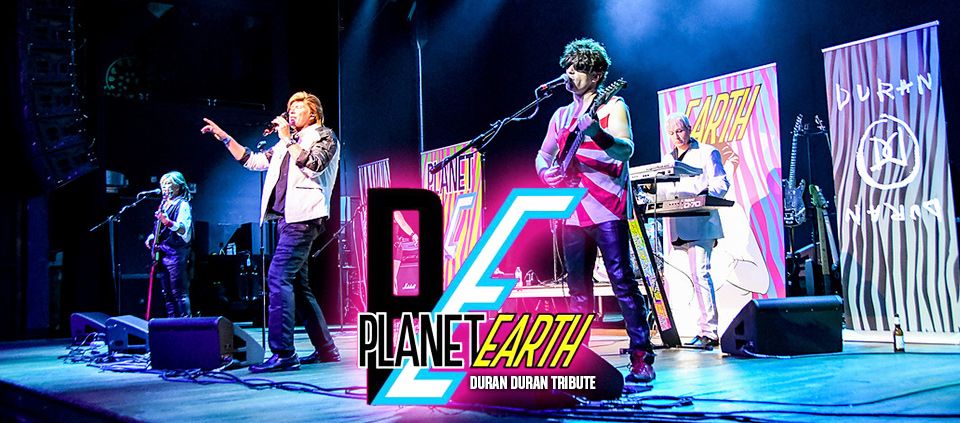 Free Event 21+. Planet Earth pays tribute to the band that started it all, iconic 80's New Wave/New Romantic band Duran Duran.
Formed in 2012 with 5 people that love the 80's, it's music and more importantly Duran Duran. Planet Earth presents an authentic live version of Duran Duran by utilizing period instruments and incorporating precise costuming. Planet Earth brings the Duran Duran experience up close and personal to any venue, large or small. Spanning hits like 1981's debut single Planet Earth thru 2004's (Reach Up for The) Sunrise, the music really comes to life! Through hard work and determination Planet Earth have staked their place in the tribute band market and have created a grass roots following that continues to grow everyday.
No other tribute band brings the accuracy and energetic feel of 80's era Duran Duran like Planet Earth. With attention to detail with regard to live performance, you're sure to leave a Planet Earth show satisfied and wanting more. If you love Duran Duran like we do and want to hear their music the way it was meant to be heard… LIVE, then you will not want to miss Planet Earth!