Dustin Lynch
Friday, September 7 at 8:00 PM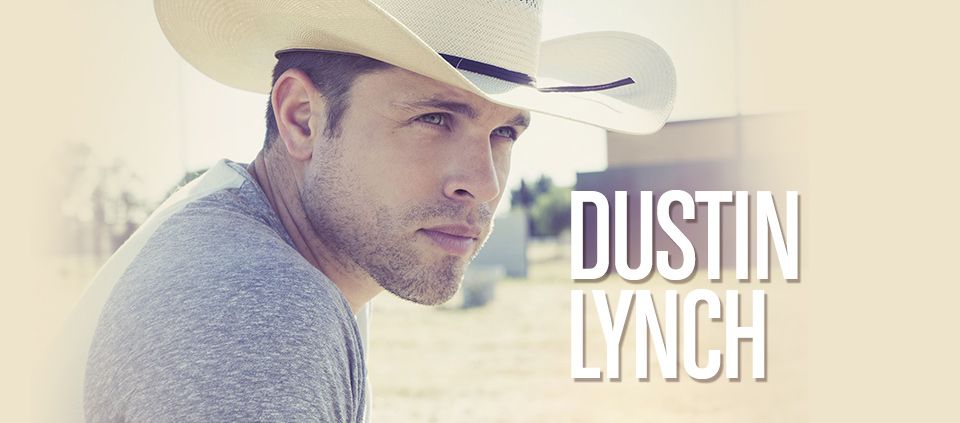 Dustin Lynch live at AVA Amphitheater. Tickets go on-sale Saturday, June 30 at 10am. 
Dustin Lynch Bio:
 
Broken Bow Records artist Dustin Lynch occupies a unique place in today's country music. Thanks to his classic sensibilities, he's been heralded as the heir to George Strait's throne. Yet with one listen to, "Where It's At," it's obvious the young Tennessee native knows how to combine his traditional influences with an edgy intensity that places him at the vanguard of today's contemporary country scene.
It's that ability to fuse his country roots with a progressive musical vision that makes Lynch one of today's most successful young artists. His self-titled debut hit No. 1 on Billboard's Top Country Albums chart – making him the only new male artist to achieve such a feat that year. The album's lead single, "Cowboys and Angels," exceeded platinum sales status while earning Lynch a legion of devoted fans. "Cowboys and Angels" became a modern day country classic, ending the year as one Billboard's Top 5 Country Songs of 2012.
Since releasing "Cowboys and Angels," Dustin Lynch has launched on to the country music scene. Racking up over 25 million views on YouTube/VEVO, soaring to #1 on the MTV Music Meter and selling 2.4 million digital singles, the Tennessee native brings a fresh combination of traditional influences and edgy intensity to the genre. Producers Mickey Jack Cones, Brett Beavers and Luke Wooten showcase his progressive sound throughout his sophomore album, WHERE IT'S AT (Broken Bow Records), which debuted at #1 on the iTunes Country Albums Chart and has tallied over 750,000 tracks sold to date. Fueled by the scorching Top 25-and-rising single "Hell Of A Night" and multi-week #1, GOLD-certified smash "Where It's At," the buzz-worthy album has earned well over 23.6 million streams on Spotify. Previously opening for Keith Urban, Lynch is igniting crowds nationwide on Luke Bryan's 2015 KICK THE DUST UP TOUR. With recent shout-outs from superstar Reba and CBS' The Talk co-hosts, media critics have taken notice of the rising newcomer. He was praised in ROLLING STONE COUNTRY's "The Best Things We Saw at CMA Music Fest 2014" and ROLLING STONE's 2013 Best of Rock Issue; named ELLE's "Best New Country Music Artist of 2013," and picked for both PEOPLE COUNTRY and US WEEKLY's "2014 Sexiest Men of Country."