George Michael & Wham Tribute
Thursday, February 21 at 8:00 PM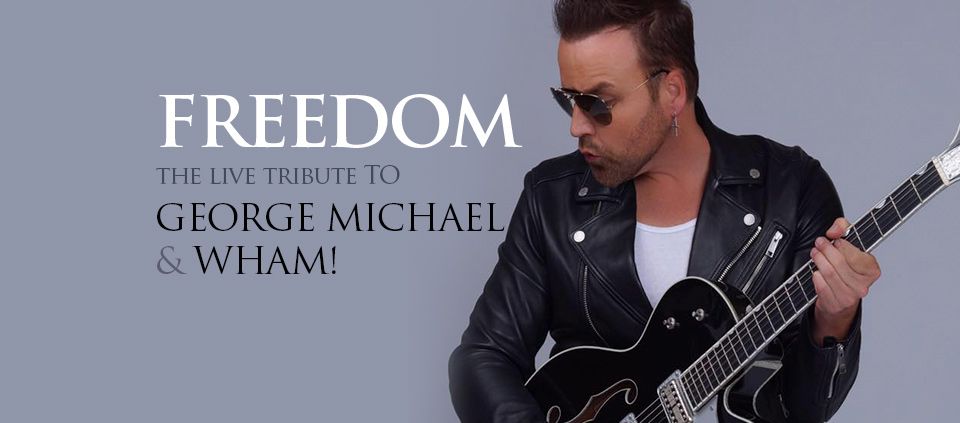 Free Event, 21+ Freedom - a Tribute to George Michael & Wham, live at Paradiso Lounge inside Casino Del Sol. 
When iconic singer George Michael passed away suddenly on Christmas Day, local Dallas singer/songwriter and owner of DFW Vintage Toys, Jayden Frost, decided to dedicate his career to the iconic career of George Michael. Dallas/Los Angeles based FREEDOM - A George Michael Legacy carry on where the artist left off providing a career spanning, "mega hits" concert that leaves the audience feeling as though they have experienced an actual George Michael concert. Songs from throughout George's extensive catalog are recreated to perfection; from fan favorites on Wham's debut album "Make It Big" to George's iconic albums, "Faith", and "Listen Without Prejudice".
Freedom are very detailed oriented in their pursuit to deliver a memorable George Michael experience. The costume changes and visual presentation reflect the different eras of George's historic career. FREEDOM consists of long time industry professionals led by recording artist JAYDEN FROST, along with original WHAM! member and Bass player for George Michael himself, DEON ESTUS, and Berlin and former Goo Goo Dolls keyboardist, DAVE SCHULTZ.