The Isley Brothers & Commodores
Sunday, June 10 at 7:00 PM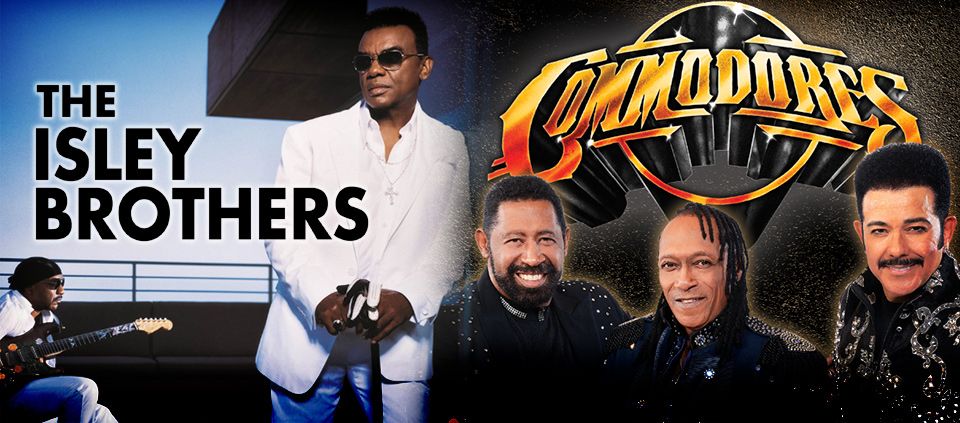 The Isley Brothers & Commodores live in concert at AVA Amphitheater. Tickets on-sale now!
4 Grammy Awards - Rock and Roll Hall of Fame Inductee - Legends for over 6 decades - Formed in 1954, The Isley Brothers achieved success with their early iconic single "Shout." The group continued to find acclaim with such classics as "Twist and Shout," "This Old Heart of Mine (Is Weak for You)" and the Grammy Award-winning hit "It's Your Thing." The Isleys were inducted into the Rock and Roll Hall of Fame in 1992.
Grammy Award Winners - 70 Million Albums Sold - Pop & Motown Legends -  Motown legends The Commodores built their discography with hits such as "Brick House," "Easy" and "Three Times a Lady." In 1986, the group won a Grammy for the song "Night Shift," their tribute to the late Marvin Gaye and Jackie Wilson.