PITBULL
Sunday, July 8 at 8:00 PM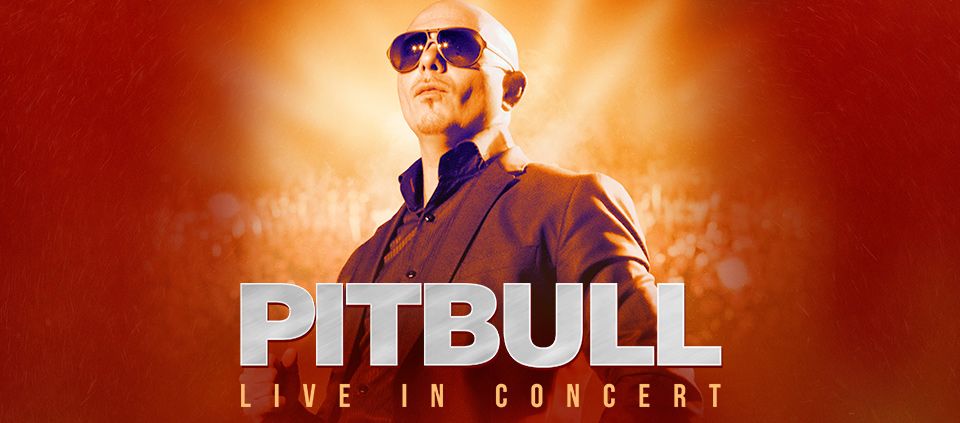 PITBULL Live in concert at AVA Amphitheater! Tickets on-sale now!
From Mr. 305 to Mr. Worldwide, Armando Christian Perez, aka Pitbull, rose from the streets of Miami to exemplify the American Dream and achieve international success. His relentless work ethic transformed him into a Grammy®-winning global superstar and business entrepreneur.
Landing # 1 hits in over 15 countries, 10 billion YouTube/VEVO views, 70 million single sales and 6 million album sales, Pitbull does not stop. In addition to the United States, his sold-out world concert tours have taken him to North and South America, Europe and the Far East. He has also completed headlining tours in China and Japan.
Pitbull ushered in 2018 with his fourth annual New Year's Eve event at Bayfront Park in Miami and capped off another stellar year in 2017 that included the release of his tenth full-length album, Climate Change, a second co-headlining U.S. tour with Enrique Iglesias, the release of his first-ever Greatest Hits, and a new Spanish single. 
His social networking channels include 56 million likes on Facebook (@Pitbull), 27 million followers on Twitter (@Pitbull) and 6 million followers on Instagram (@Pitbull), plus more than 10 million subscribers on YouTube (PitbullVEVO and PitbullMusic).  
Whether it's his Voli 305 Vodka or fragrance line "Pitbull," his influence has catapulted. His first Las Vegas residency, "Time of Our Lives" at the AXIS at Planet Hollywood Resort & Casino, has now accomplished multiple consecutive runs with dates set for the newly renamed Zappos Theater in Spring 2018. Pitbull has unveiled plans for the Summer 2018 opening of iLov305, a new restaurant and nightlife concept on Miami's famed Ocean Drive. Pitbull also has signed on to the STX UglyDolls franchise, based on the ubiquitous pop culture Uglydoll characters. Slated for release in 2019, UglyDolls will be the first film for which Pitbull will write and perform an original song, as well as lend his voice talent to one of the film's key characters. Norwegian Cruise Line handpicked him as Godfather to Norwegian Escape, one of the most innovative cruise ships ever built. He completed his Second Annual Pitbull Cruise in March 2018. Globalization, his 24/7 commercial-free channel on Sirius XM (Ch.13), has become one of the platform's fastest-growing channels following its 2015 launch.