Rick Springfield Presents Best In Show with Loverboy, Greg Kihn & Tommy Tutone
Sunday, August 19 at 7:00 PM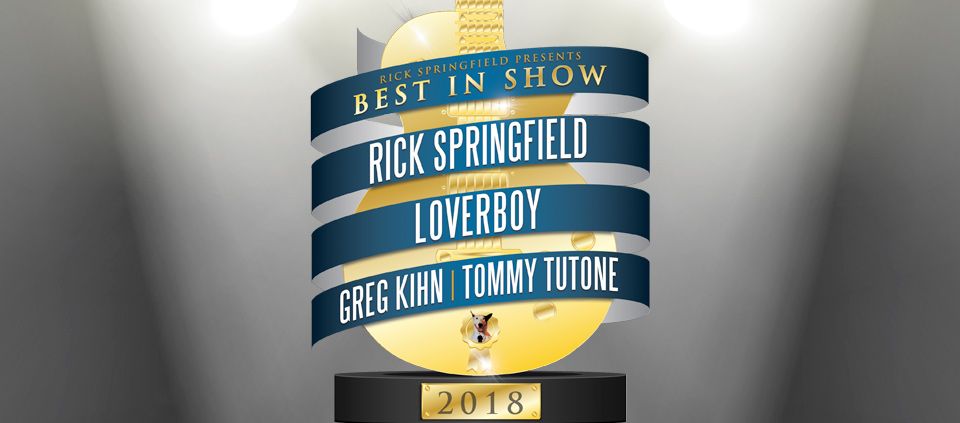 Rick Springfield Presents Best In Show with Loverboy, Greg Kihn & Tommy Tutone. Live at a AVA Amphitheater. Tickets go on-sale  Saturday, June 16 at 10am. 
---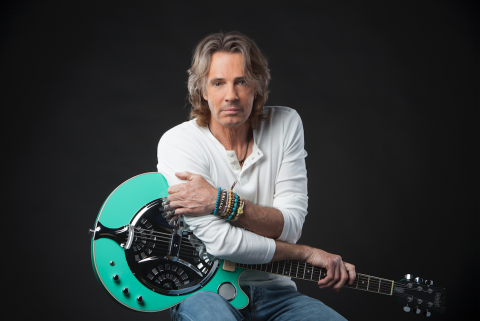 Rick Springfield:

Over the past four decades, Rick Springfield has worn many hats as an entertainer and performer. The creator of some of the finest power-pop of the '80s, he's a Grammy Award-winning singer, songwriter, and musician who has sold 25 million albums and scored 17 U.S. Top 40 hits, including "Jessie's Girl," "Don't Talk to Strangers," "An Affair of the Heart," "I've Done Everything for You," "Love Somebody," and "Human Touch."
He's an accomplished actor who starred in 2016 opposite Meryl Streep in the feature film Ricki and the Flash and gave a chameleonic performance as the creepy Dr. Irving Pitlor in HBO's prestige drama True Detective, and an equally creepy performance as Pastor Charles in the FX's latest edition of American Horror Story "Cult". He also enjoyed a three-episode arc as Lucifer on CW's long running hit show Supernatural.
He's also a talented author — both his candid 2010 memoir Late, Late at Night (which Rolling Stone named one of the 25 greatest rock memoirs of all time) and his 2014 comedic novel Magnificent Vibration earned rave reviews and spots on the New York Times Best Sellers' list. In 2013, Springfield wrote and recorded "The Man That Never Was" with Dave Grohl for the soundtrack to Sound City — the Foo Fighters' frontman's documentary about the San Fernando Valley recording studio that was Springfield's home away from home (his manager owned the building). Rolling Stone called Springfield's touching interview in the film its "breakout story." In 2014, Springfield was honored with a star on the Hollywood Walk of Fame, located around the corner from the first apartment he lived in when he first arrived in the U.S. from Australia in 1971.
That Springfield has not only enjoyed longevity, but remained vibrant and relevant at a time when many veteran artists would be resting on past laurels led Rolling Stone to dub this stage of his career "The Rickonaissance." "I guess it may appear like that, but in my head, I've never really left," Springfield says. "I think it's really important to stay connected to the vitality of your career. I have a certain pride that I'm not a total nostalgia act. I've never been the guy who hung the platinum albums on my walls because, to me, it was looking back. I'm very passionate about moving forward. I have to write new music. I have to record. I'm always working on the live shows. I have to always be working, otherwise I think I'd just turn to smoke and disappear."
Springfield's latest musical effort is the Snake King, his 19h studio album, which he will release worldwide in January through Frontiers Music. Written by Springfield himself, The Snake King finds Rick travelling down a dusty dirt road to explore the blues side of his rock 'n roll and marks a definite departure from the power pop he has been known for. A blues-rock album is the record that Springfield has "always wanted to make". He explains, "All my first bands that I played in as a kid in Australia were blues bands, trying desperately to copy as best we could the amazing music we were hearing coming out of the Chicago blues scene and the older stuff from the deep South".
All you have to do now is check out the first couple cuts on the album, "In The Land Of The Blind" and "Little Demon" or maybe the title-track to get an understanding of the blues laden journey Rick wants to take you on. And of the many delights on this album, Rick's underrated guitar playing really shines here, perhaps more so than on any album in his storied catalog. "My guitar playing was always influenced by the same guys who influenced all the English players I grew up with, Keith Richards, Eric Clapton and Jimmy Page etc. Everyone was playing their version of what they heard from the Southern Blues and the Chicago scene."
The idea of a Blues record came to Rick while on the road performing a solo/songwriter show called 'Stripped Down' for the past 2 years and the show has included a couple of blues songs within this show, played on his steel resonator guitar. "The blues songs are so much fun to play and they got such a reaction from the audience that I started thinking about including some of that vibe in my next album." As for the lyrics? Not what you'd expect either, but we'll leave it up to the listener to decide what's being relayed there. As Springfield explains, "And with the shape of humanity's struggle against this amazing planet, I wanted the album to be more lyric driven, so, for better or for worse, it produced The Snake King. Good luck to us all!"
Music has always been a healing force in the Australian-born Springfield's life. The son of an Army officer, Rick and his family moved every two years. "Which meant every time I made a friend, I knew I'd be leaving him," he says. "It was super stressful for me. I'd go to a new school and go through the trauma of trying to fit in." Books and records became his savior. Then at age 11, he encountered his first guitar. "This kid brought one to a Christmas fair at my school in England and it was the most beautiful thing I had ever seen," Springfield recalls. "He let me hold it. I hit two strings and the two strings happened to be the first couple of notes of the theme song to my favorite cowboy show at the time, Cheyenne. I realized instantly I could play the guitar. Some guys fall in love with cars, some with football teams. I fell in love with guitars."
It has been a long and fruitful affair, and one that has gifted him with a powerful connection to his legions of devoted fans, who pack his annual fan getaway events, as well as the nearly 100 shows a year he performs both with his band and solo in an intimate "storyteller" setting that he captured on the 2015 CD/DVD and concert film Stripped Down. Though too self-deprecating to discuss his immense appeal, he will acknowledge that the fans connect with him through the music. "I guess they think I'm honest," he says. "They must like my approach, what I write about. I think they like that I have a sense of humor in it at times. Because the 'cute' thing isn't going to last forever."
---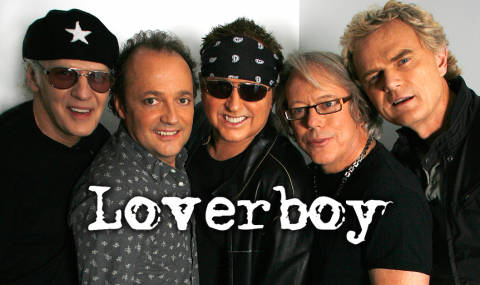 Loverboy:
For more than 30 years, LOVERBOY has been "Working for the Weekend" (and on weekends), delighting audiences around the world since forming in 1978, when vocalist Mike Reno was introduced to guitar hot shot Paul Dean - both veterans of several bands on the Canadian scene - at Calgary's Refinery Night Club. 
After being rejected by all the major U.S. record companies, LOVERBOY signed with Columbia Records Canada, entering the studio with producer Bruce Fairbairn and engineer Bob Rock to record  their self-titled debut album, which went on to sell more than 700k records in Canada.  Columbia U.S. released the album in Nov. 1980, which went on to sell more than 2 million albums in the States and four million worldwide.
Soon the band found themselves playing on mega tours with Journey, Bob Seger, Cheap Trick, ZZ Top, Kansas and Def Leppard, to name a few. They quickly became MTV darlings, being one of the first bands ever featured on the music channel. 
With their trademark red leather pants, bandannas, big rock sound and high-energy live shows, LOVERBOY has sold more than 10 million albums, earning four multi-platinum plaques, including the four-million-selling Get Lucky, and a trio of double-platinum releases in their self-titled 1980 debut, 1983's Keep It Up and 1985's Lovin' Every Minute of It. Their string of hits includes, in addition to the anthem "Working for the Weekend," such arena rock staples as "Lovin' Every Minute of It," "This Could Be the Night," "Hot Girls in Love," "The Kid is Hot Tonite," "Notorious", "Turn Me Loose," "When It's Over," "Heaven In Your Eyes" and "Queen of the Broken Hearts." 
LOVERBOY went on to win a still-record six Juno awards in 1982, and until a three-year sabbatical in 1989, were one of the Top 5 grossing touring acts in the world, performing in over 100 cities across the U.S. and Canada.  Their success made them the first Canadian group ever to earn Columbia Records' exclusive Crystal Globe Award, celebrating the sale of over five million albums outside their native country. Since 1992, the band has maintained a steady road presence, with Sony/Legacy releasing a greatest hits compilation, LOVERBOY – CLASSICS, in 1993, which went gold five years later. In 2001, the band released a live greatest hits CD, Live, Loud & Loose, which captured the group doing what they do best, entertaining their legion of rabid fans.
In 2005, LOVERBOY celebrated 25 years together by performing in selected cities throughout the U.S. and Canada. During the summer tour, the band introduced a couple of brand-new songs, which led to Just Getting Started, their first new studio album in a decade. In March 2009, the group was inducted into the Canadian Music Hall Of Fame at the Juno Awards show at GM Place in Vancouver, BC, where they joined the likes of  Bryan Adams, Leonard Cohen, Neil Young and David Foster.
Along with Reno and Dean, LOVERBOY still includes original members Doug Johnson on keyboards and Matt Frenette on drums, with Ken "Spider" Sinnaeve (a former member of Dean and Frenette's pre-LOVERBOY band Streetheart), replacing the late Scott Smith on bass, and continues a healthy touring schedule around the world.
"Being in a band is kind of like being on a team," says Reno. "Everywhere we go, we try to make it look and sound good."
Unfinished Business is the latest Loverboy album released in 2014. The title came from Dean's idea to involve the band's fans in choosing the name of the album in a popular vote on Facebook, where the choices were first winnowed down to 10 and then opened up to Loverboy's followers, who chose Unfinished Business, giving it the most "likes."
 
"We put the song titles up and explained that this album was 40 years in the making," says Dean. "It was a fun thing. Some of the titles they came up with were hilarious, but maybe a little inappropriate for Wal-Mart."
More recently, Loverboy has released a trio of singles. These include 2016's  "Hurtin," and "Some Like It Hot," as well as 2017's "Stop the Rain." In February of 2017, Dean caught national attention when he announced an opportunity for fans to create the official "Stop the Rain" music video and win one of his own signed guitars. After many submissions, the band chose David Napolillo's video, and Paul revealed his affinity for science fiction by thanking him for "Abducting Loverboy into the 'Alien Hall of Fame.'"  
Their pop culture credibility was cemented by a recent 30 Rock episode in which Scott Adsit's amateur musician Pete Hornberger amusingly revealed he was actually Loverboy's original bassist, showing him inserted into vintage '80s footage of the band wailing away on "Working for the Weekend." The song is also known as the soundtrack for a memorable Saturday Night Live skit in which Chris Farley and Patrick Swayze played Chippendales dancers who performed to it at an audition. 
Loverboy caught corporate America's eye, first with Radio Shack's Super Bowl commercial in which "The '80s called… they want their store back," and some of that decade's most popular groups take over the retailer, set over a soundtrack of Loverboy's "Working for the Weekend." CNN praised the spot, calling it "pure commercial genius… a spot-on piece of creativity," crediting it with "saving a lame" game.   
Then there's the widely-seen Taco Bell spot promoting their breakfast waffle taco, which features a prominent mention of a consumer, "Taking down his Loverboy poster" as part of an unabashed pitch to those who grew up in the '80s and are now smack in the middle of the desired advertising demo. 
Most recently, Loverboy appeared in Enterprise's National Car Rental commercial with Patrick Warburton (Seinfeld character, David Puddy) who jokingly admits his hardcore affinity for the band by stating that he was "President of the Loverboy-Lover's Club – California Chapter." The commercial was seen by millions when it kicked off Sunday Night Football for the NFL's 2016-17 season.  
But it is LOVERBOY's reputation as a live act which has always been its calling card, as the group continues to entertain fans of all ages, amazing even Mike Reno.
"Something's in the water," he says. "I go to these concerts expecting there to be 3,000 people, and there's seven or eight thousand people! And most of them are young! Even kiddies, like 10 years old. They even know all the words. It's freaking me out."
"I look at our concerts as a 100-minute experience," says Dean, who laughingly still claims to be able to fit into the same pair of red leather pants he wore on the "Lucky Ones" video in 1982. "I'm a normal guy up until 10 minutes before we hit the stage. Then the heart rate goes up and I consciously step into the bubble. And I don't come out of it until 30 minutes after that last cymbal smash and we walk off-stage. It's a great stress release, even better than riding a Harley!"
In 2016, Loverboy and Rick Springfield toured together which culminated in a sold out show at L.A.'s iconic Greek Theater. Additionally, Loverboy's 2017 tour includes headlining events such as the United States' M3 Rock Festival, Canada's CannaFest, and the UK's Rockingham Festival. 
"When we do live shows these days, I notice the songs have come to a better place," says Reno. "We're playing them a little differently, but the catalyst is still the same. We live these songs—they're part of our DNA, and they're part of a lot of people's DNA. They send us a lot of love and we end up loving them back, so it's just a big love-fest, really."
Perhaps the band's most famous song is "Working for the Weekend," which has fueled a generation's dreams of toiling every day for the chance to celebrate come Friday night. Dean realizes it has taken on a whole new meaning these days.
"You're lucky if you can work for the weekend now," he says. "We're all fortunate to be doing that. My personal dream has always been to play guitar and entertain people," he enthuses. "There's no feeling like looking out in the audience and seeing them grinning ear to ear, everyone on the same wavelength. And once we start with the mega-hits, the place goes crazy. That's why we do what we do and will continue."
---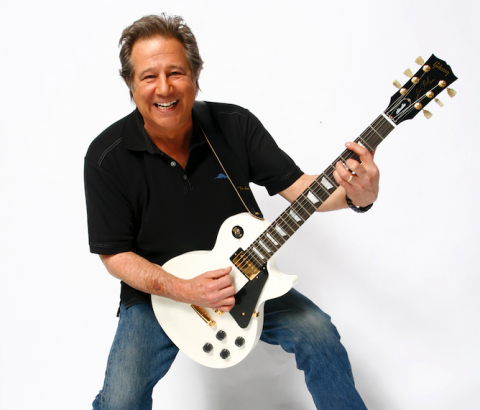 Greg Kihn:
NBC called him "Rock's True Renaissance Man"
Apple iTunes Music called the band
"A Rock Band of Genuine Consequence"
As a pioneer with the legendary Beserkley Records, Greg Kihn helped write the book on revolutionary west coast rock and roll. He's toured the world, had hit records, and has won several awards for his hit songs "Jeopardy", "Break Up Song" and "Lucky".
Greg recently obtained the rights to all his old recordings and has re-released his entire catalogue. In support of these releases and his NEW album "ReKihndled", the iconic San Francisco Bay area rocker, radio personality and author has been going out with the Greg Kihn Band across the country.
Fans who see the band will really appreciate the NEW 90 minute set consisting of all Greg Kihn original material: like the big hits "Jeopardy" and "Break Up Song", fan favorites such as "Happy Man" and "Can't Stop Hurtin' Myself" as well as new material from his new "ReKihndled" album.
Greg maintains a very strong presence on the Internet with a professional website and social media team managed by Michael Brandvold Marketing along with Skyler Turtle @ Riot Mgmt. 
Greg organically reaches on average over 1 MILLION fans per month through social media.
---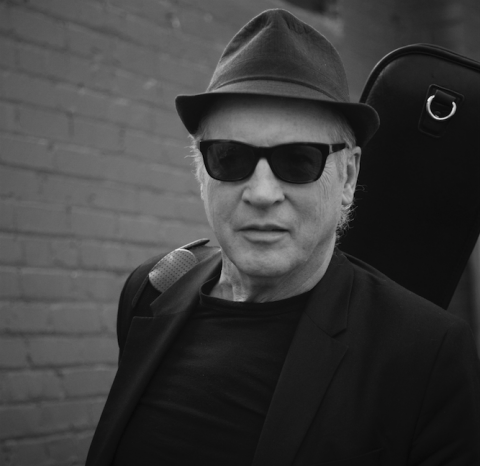 Tommy Tutone:
In the history of music, there are plenty of one-hit wonders – but none like Tommy Tutone.
In 1982, Tommy Tutone exploded onto the music scene with what is one of the best known songs in history. The song that sparked millions of prank calls is none other than 'Jenny/867-5309'. Coming on the scene at the same time as MTV certainly didn't hurt at all either, thus cementing him a place in the culture of the 80's.
The song itself is an odd piece to hit so big, considering it is about a guy who finds a woman's name and number on a bathroom wall, and then becomes obsessed with her. The stalker theme didn't prevent most of the world from making it their theme song for years to come.
In later years, the song was covered by Everclear, Foo Fighters, Motley Crue, Green Day, Bracket, Crease, and the Goo Goo Dolls.
But to define Tommy Tutone by 'Jenny' would only tell half the story.
First, Tommy Tutone is the name of the band, and the lead singer is named Tommy Heath. The band was named Tommy & The Tutones, but so many people identified Heath as the face of the band, they called him Tommy Tutone, and the moniker stuck.
Growing up an Air Force brat, Heath was exposed to a wide range of musical influences, from Buddy Holly and Elvis, to folk music and surf rock. His catalog of music breaches rock, pop, country, folk, and his new sound, which he likes to call – soul twang.
The band rode their popularity through the 80's and early 90's before taking a break. Finally, Tommy Heath went to Nashville and did a good bit of writing and recording, discovering his new 'soul twang' sound, before moving back to Portland, Oregon. He gathered the band again and started touring with his new sound, but never forgetting his legion of hard core fans in the process.