Sol Fest
Saturday, March 2 at 12:00 PM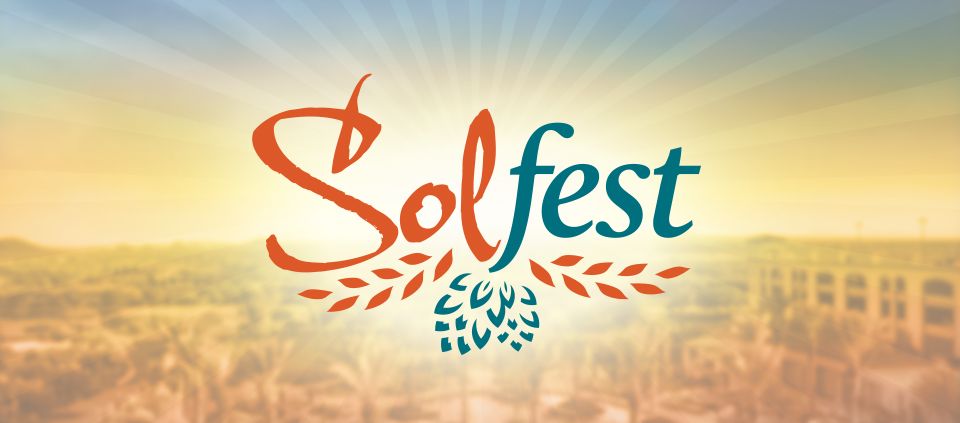 Join us for this fun filled day of libation, food & entertainment. Enjoy beers from local breweries, wines from local wineries, local farm fresh foods, local live entertainment, Casino Del Sol Barrel Selections & casino drink special.

Located at the Hotel Pool & Lawn, FREE & open to the public, 21+ event. 
The first 500 will receive a free gift. After party to follow inside the casino at Paradiso & Tropico with live entertainment.
All Arizona Craft Beers are $5
Exclusive Sol Fest Dragoon Beer - $3
Farm Food Fest All You Can Eat Buffet: 12pm - 4pm for $25
Featuring: Sol Fest Beer by Dragoon Brewery...
a pale, refreshing golden ale brewed with bright citrusy hops & lightly bready malts. It falls a bit outside of defined styles, lighter than a pale ale & hoppier than a blonde, but with it's low abv & crisp finish. The Sol Fest Beer makes for a bright & flavorful session beer. Pairs well with lunch & a spring breeze.
Festival Features:
Casino Del Sol Barrel Selections
Arizona Breweries – Dragoon, Huss Brewing, Grand Canyon, Sentinel Peak Brewing , & San Tan
Arizona Wineries – Keeling & Shafer Vineyards and Arizona Stronghold
Sol Fest Beer by Dragoon Brewery
Arizona Distilleries - Arizona Distilling Co and Canyon Diablo Spirits 
Live local entertainment
Farm Food Fest Buffet – All You Can Eat
Vendors
Free & open to the public, 21+ event
Buffet Menu:
12pm - 4pm for $25
Local grain & arugula salad – candied pecans, cranberries & goat cheese
Braised Arizona short ribs – mushrooms, onion & garlic
Arizona polenta – local honey & butter
Roasted vegetables – morning picked from Pivot Produce
Local red fife wheat & chocolate chip cookies
Whipped Yukon potatoes – Arizona olive oil
Smoked chicken fricassee – cream, tarragon & preserved local lemons
Citrus & orzo salad – late winter citrus, herbs, tomato & cucumber
Bread & butter