May 1, 2022 - Jul 2, 2022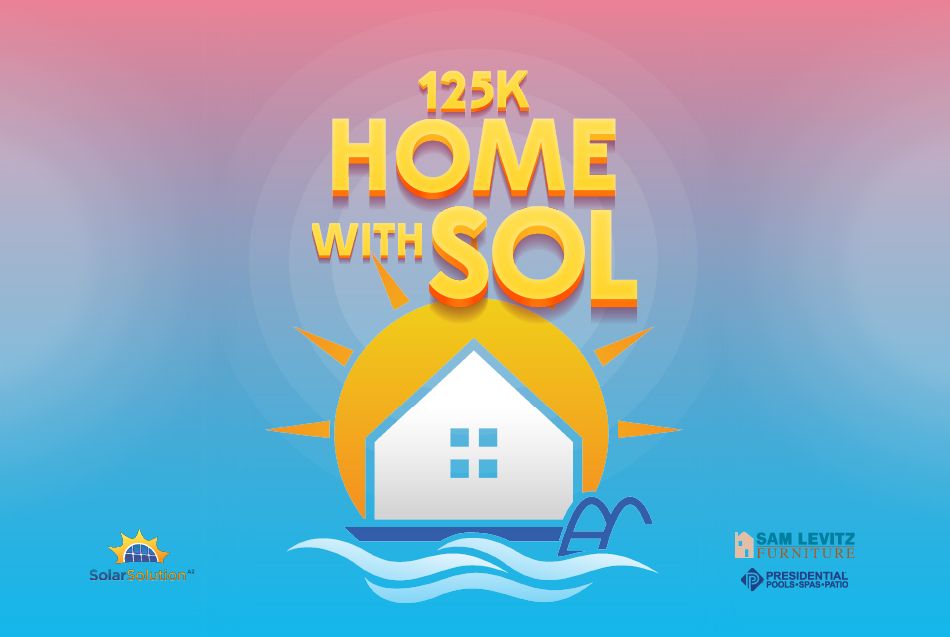 Win $85,000 in new home upgrades! 
Visit Casino Del Sol for a chance to upgrade your home! Swipe your Club Sol card to enter weekly Saturday drawings for a chance to win up to $250 Freeplay and qualify for the Grand Finale on Saturday, July 2. Grand prize is $85,000 in new home upgrades: 
Quality solar panel system 
Fresh indoor and outdoor furnishings 
A sparkling high end above ground spa
$5,000 in Sol Freeplay
Swipe daily to enter, every 100 points earned is an additional entry into the drawings.

Visit Club Sol for complete details.