May 28 – June 1
Location: Event Center
May 28, 2018 - Jun 1, 2018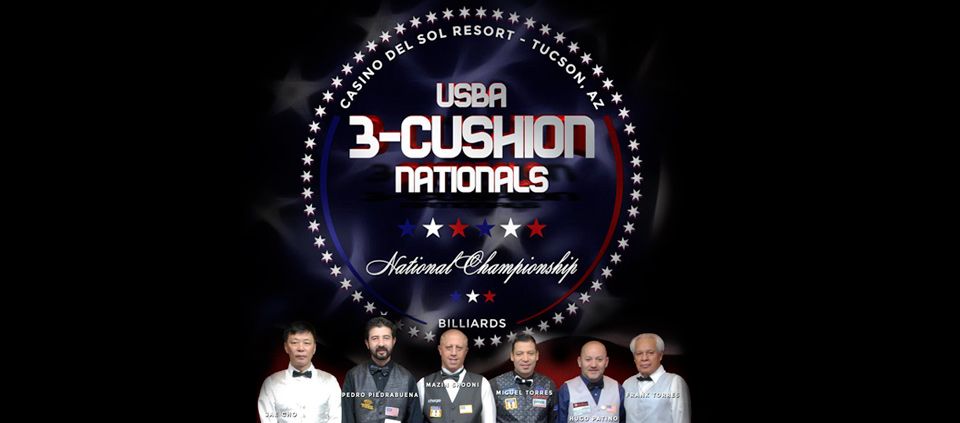 The United States Billiard Association presents the 2018 USBA 3-Cushion National Championship. This year's event promises to be the best US tournament the billiard world has ever seen. Start with the $10,000 guaranteed additional money added to the tournament yielding the largest prize fund in USBA history! Add the fabulous Casino Del Sol Resort in Tucson, Arizona who will once again host this magnificent event. Add the many additional events planned, including race to 5 mini tournaments with even more prize money to be won, and you have the makings of an exceptional 3-cushion billiard experience for all.
With the tournament open to the first 45 players to send in their entry, the best players in the nation are guaranteed to come out to battle for the title of National Champion! Expect previous champions including 8-time National title holder, Pedro Piedrabuena, 2016 champion, Hugo Patino, 2006 champion, Mazin Shooni, 2008 winner, Miguel Torres and many more of the nation's best to showcase their talent at this year's championship tournament.
Interested in playing? 
Entry fee is $500 / If you played in a qualifier $300 entry fee / All Former Champions are already entered. Entry details and special room rates are available at the link below.