Session starts at 6:00pm
Location: Bingo Hall
Apr 2, 2023 - Apr 2, 2023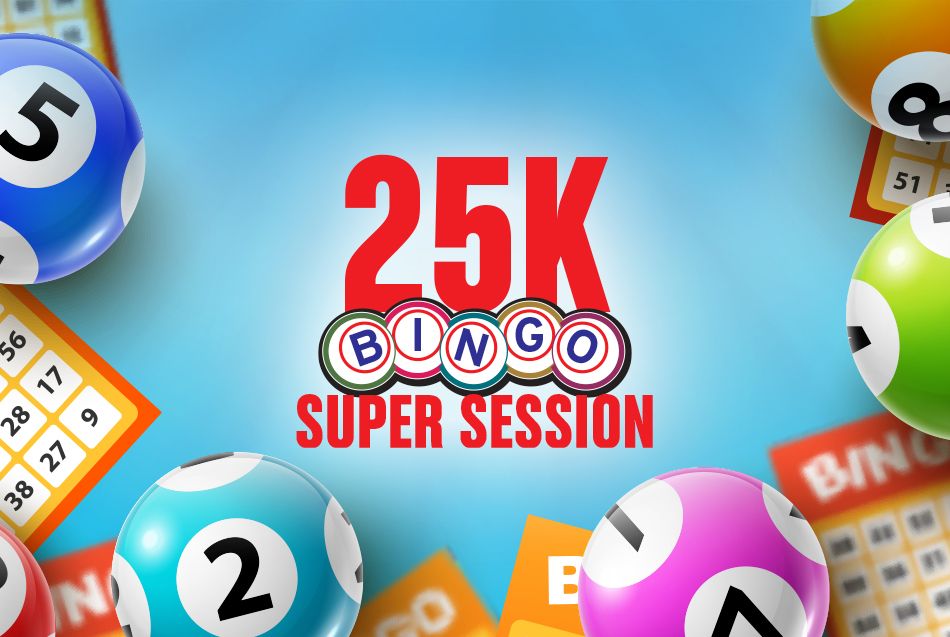 $25,000 Bingo Super Session
Join us for a $25,000 Bingo Super Session on Sunday, April 2, 2023. Over $25,000 up for grabs! All regular games guaranteed to pay $1,199 & the last game of the night paying a guaranteed $10,000! Paper only $100, electronic pre-sales $135 & electronic sales at the door $150.
Pre-sale available now - $135 for an electronic reservation, purchase at the link below. 

Earn extra Super Session Packs!
Earn extra Super Session Packs for the regular session games when you win a bingo during the Mini/Matinee or Evening Sessions from March 1 - April 1.