Location: Table Games
Mar 25, 2018 - Mar 25, 2018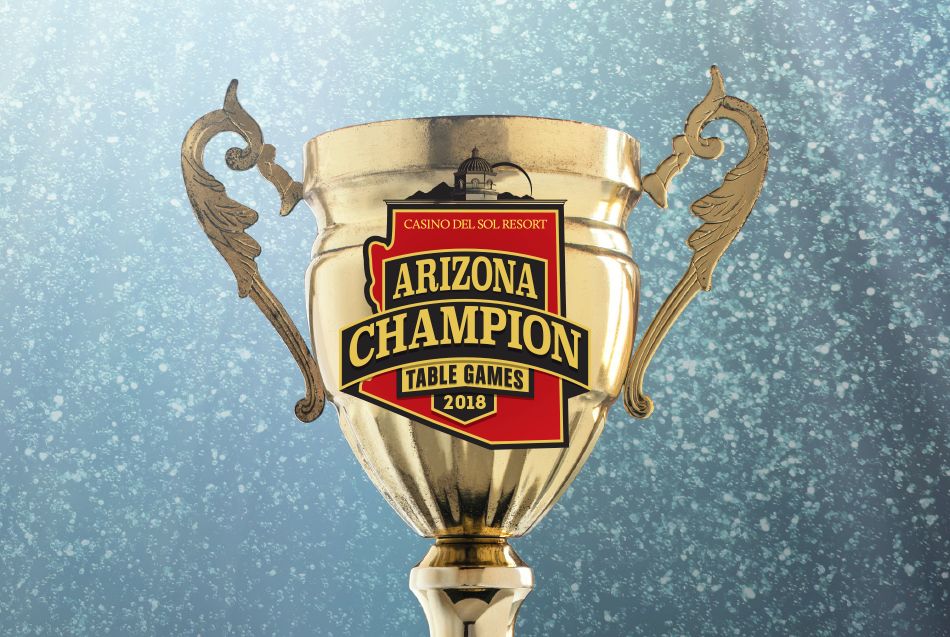 Arizona Champion of Table Games - Sunday, March 25. Registration will begin at 10:30am. Qualifying rounds will start at 12pm. Located at Pit 6 by Tropico. $100 entry fee per participant with an optional $10 dealer appreciation fee for an additional $1,000 in tournament chips for the qualifying rounds. Space is limited to 108 guests. 

• Each guest will start with $5,000 in tournament chips for use in the session. Minimum bet will be $25.00 maximum bet of $2,500. ·If a guest purchased the optional Dealer Appreciation Fee they will also be given an additional $1000 in tournament chips. 

• The Dealer will deal twenty-one (21) hands of blackjack in each session. ·Tournament shall consist of up to three (3) Qualifying Rounds of up to 36 Participants each. 
• One player with the most chips at each table after 21 hands will move on to the next round. 

• Wild card participants may be chosen if needed. ·The Semi-Final Round shall consist of three (3) tables of up to six (6) players each, playing twenty-one (21) hands of blackjack. 

• At the end of 21 hands, two (2) players at each table with the highest chip count will advance to the Championship round for a total of 6 finalists. 

• The Championship Round shall consist of one (1) Session composed of the six (6) Finalists from the previous round. The session shall consist of one (1) table of six (6) players, each playing twenty-one (21) hands of blackjack. 

• The prize pool for 2nd through 6th place is based on participation. 

1st Guaranteed $5,000 
2nd 32% 
3rd 25% 
4th 20% 
5th 13% 
6th 10%