August 22 - 6:30pm
Location: PY Steakhouse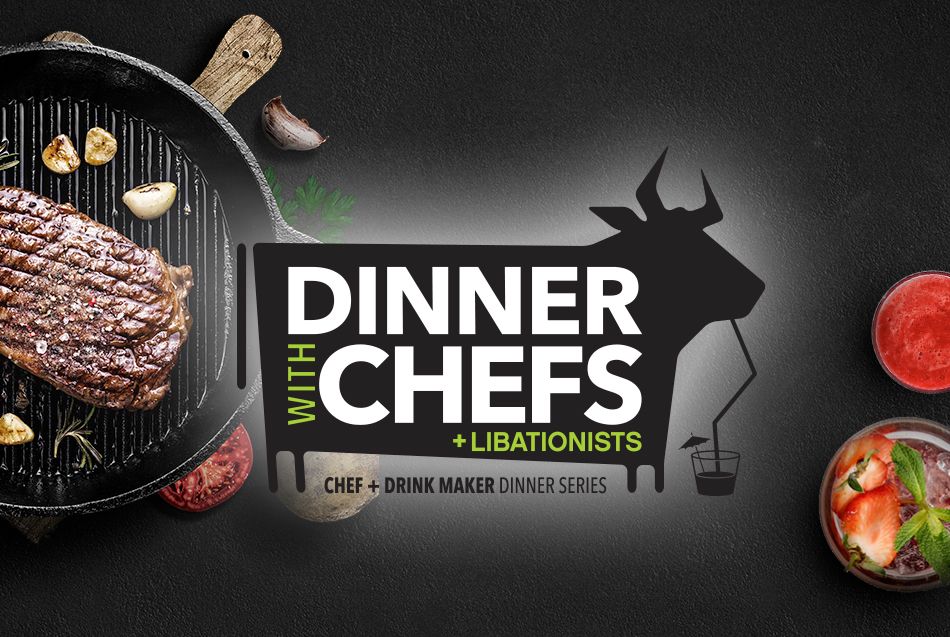 Executive Chef Ryan Clark is pleased to announce the third annual Dinner with Chefs series of culinary events at PY Steakhouse. For the new year, the theme has been updated to highlight local and regional beverage experts or "libationists."
Dinner with Chefs is a monthly dinner series at PY Steakhouse that Chef Clark began two years ago. In 2017, renowned Tucson chefs, and in 2018, local celebrities, worked with Chef Clark and his culinary team once a month to create a unique three-course dinner using mindfully-sourced ingredients. Past Dinner with Chefs guest chefs have included nationally renowned James Beard Winner Chef Norman Van Aken, and local sports star AQ Shipley from the Arizona Cardinals.
For the 2019 series, each dinner will feature a special guest beverage expert, such as a wine maker, sommelier, bartender, brewer, or distiller, who will collaborate with Chef Clark, PY Steakhouse GM/Sommelier Jennifer Aspery, and the Casino Del Sol culinary team to create a multi-course dinner with paired beverages. The menus will all feature five-star Arizona prime beef and Arizona-grown products from more than 30 of Casino Del Sol's local purveyor partnerships.
Prices range from $75-$125 plus gratuities. To make reservations call PY Steakhouse at 520-324-9350 or email Jennifer Aspery. 
 
---
Upcoming Events:
August 22 - 6:30pm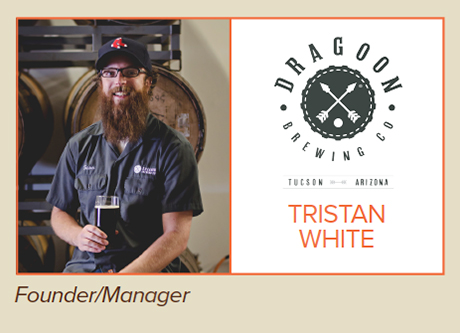 Tristan White - Founder / Manager at Dragoon Brewing Co.

August 22 - 6:30PM, $75 per person
Includes 4 pack of Casino Del Sol – Dragoon 25th Anniversary Beer
MENU

Beer Pretzels & Cheese (to share)
25th Del Sol Anniversary Beer, Golden Ale
4.9% ABV | 15 IBU | 3 SRM
Beer & Cheese Soup
Barrio cracker, whipped pork rillette, pickled onion
Rerfraction American Pale Ale
ABV: 5.7% IBU: 38 SRM: 10
Steak & Frites
Sous vide hanger steak, garlic-herb tallow, asparagus, belgian fries, hop flower salt
Dragoon West-Coast IPA
7.3 % ABV | 83 IBU | 10 SRM
Carmel Brownie Sundae
Burnt honey caramel gelato, warm salted fudge brownie, butterscotch & chocolate sauce, whipped meringue
The Ocho Russian Imperial Stout
10.4% ABV | 66 IBU | 92 SRM
---
September 2019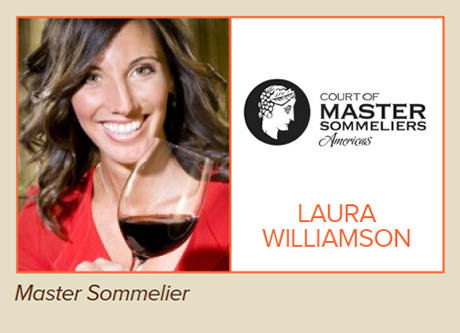 Laura Williamson - Master Sommelier at Court of Master Sommeliers Americas
(Date TBA)
 
---
October, 2019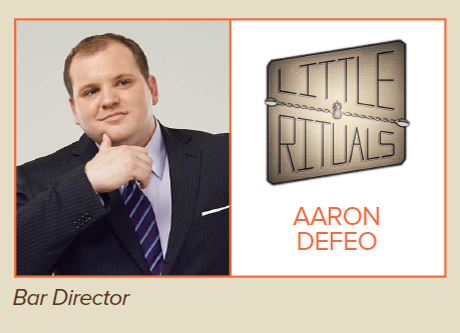 Aaron Defeo - Bar Director at Little Rituals 
(Date TBA)
 
---
November 2019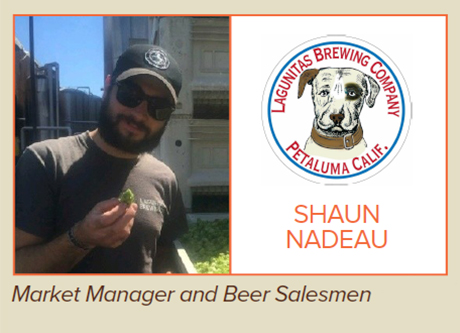 Shaun Nadeau - Market Manager and Beer Salesman on Planet Earth at Lagunitas Brewing Company. 
(Date TBA)
 
---
December 17, 2019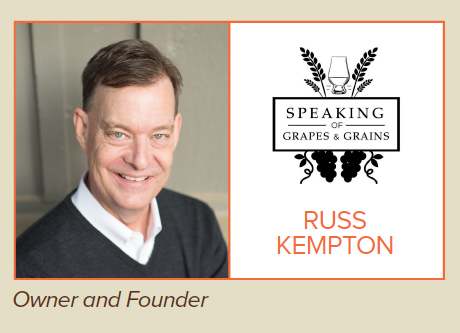 Russ Kempton - Owner and Founder at Speaking of Grapes & Granes 
---
PAST EVENTS:
Tuesday, January 29 at 6:30pm
Elvira's Bar Manager, Eric Harding

MENU FEATURING:
Chips and Hot Salsa
coronitas served with salted lemon-lime cordial
Ahi Tuna 'Ceviche'
Fermented chile, cilantro, burnt annatto ash, lime oil, ańejo
singani 63, citric acid, cilantro, aquafaba, scarborough bitters
Tomatillo Braised Pork Shank
pickle-compressed onion, fresh salted cheese, cilantro, wood fired tortillas, cabbage
nuestra soledad mezcal, tomatillo, lime, chicharon, sal de gusano
Tres Leches Cake
dulce de leche gelato, milk crumb, caramelized banana + relish
milk punch with lustau brandy de jerez, lustau px, giffard banane
---
Tuesday, February 12 at 6:30pm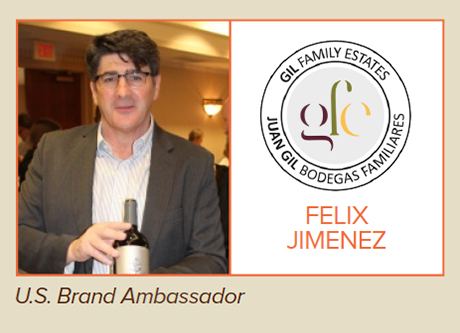 Feliz Jimenez - U.S. Brand Ambassador for Gil Family Estates. 
$75+ per person. To make reservations call PY Steakhouse at 520-324-9350 or email Jennifer Aspery. 
 
---
Thursday, March 14 at 6:30pm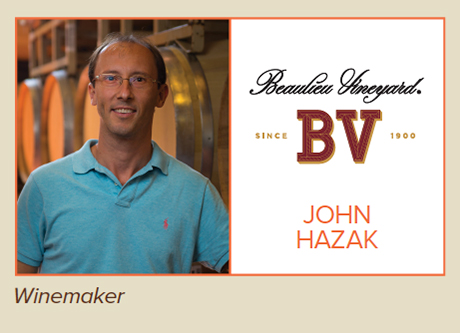 John Hazak - Winemaker at Beaulieu Vineyard 
---
Tuesday, April 9 at 6:30pm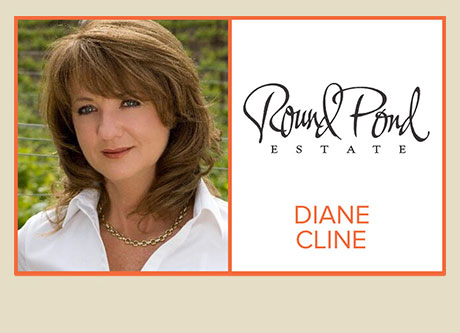 Round Pond Dinner welcomes Diane Cline - National & International Director of Sales at Round Pond Estate​ 

DINNER MENU:
Welcome Wine
2017 Rosato Di Nebbiolo
Roasted Carrot Salad
Cracked And Toasted Spices And Oats, Herbs
Blood Orange & Estate Olive Oil, Yogurt
2017 Rutherford Sauvignon Blanc
Blue Cheese & Mushroom Tart
California Blue, Caramelized Mushrooms And Spring
Onions, Baby Greens, Estate Vinegar
2017 Kith & Kin Napa Cabernet Sauvignon
Roasted Prime New York Strip
Tamarind-Chili Glaze, Tamari Whipped Potato,
Pear And Quince Chutney
2015 Rutherford Cabernet Sauvignon
2015 Reserve Cabernet Sauvignon
Estate Meyer Lemon & Polenta Cake
Hayden Mills Polenta Cake, Estate Meyer Lemon Syrup Soak,
Smoked-Compressed Pineapple, Vanilla Gelato
2015 Late Harvest Sauvignon Blanc
---
May 2019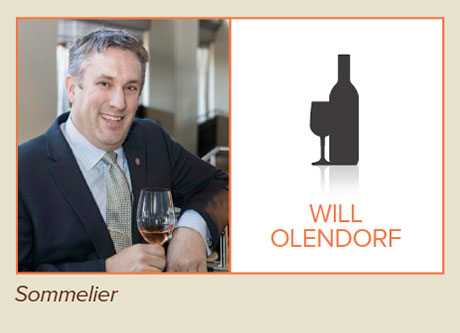 Will Olendorf - Sommelier
May 28, 2019
 
---
June 11, 2019 • 6pm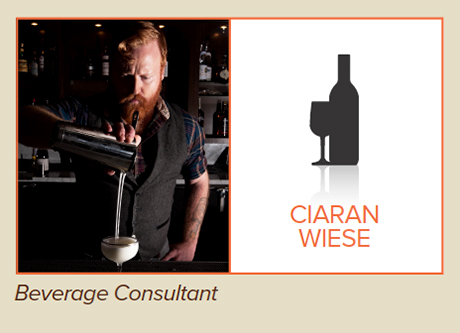 Ciaran Wiese - Beverage Consultant 

Cochineal Cured Hamachi
hibiscus ice, fresno, burnt padron, radish, lime, cilantro

Wild Foraged Herb Pasta Dough
agnolotti, house made ricotta cheese, summer vegetables, lactic brined green garlic & corn broth, smoked olive oil
 
Broiled Aravaipa Apricots
apricot olive oil vinaigrette, mascarpone lavender cream

Foraged Gin Collins/Sour
St. George Botanivore Gin
Chia Julep
Del Bac Classic Whiskey
Chia Seed and Flower
Dual Sonoran Tasting
Uvalama Bacanora
Del Bac Dorado
---
July 9, 2019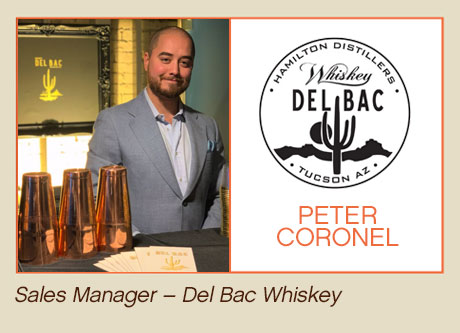 Peter Coronel, Sales Manager – Del Bac Whiskey
MENU:
7/9 - 6:30pm - $75/Person
Del Bac Whiskey Snifter available for purchase $15
3 signature cocktails, 3 neat pours and distiller's cut private selection

Welcome Cocktail
Corona de Tucson
Classic Whiskey Del Bac, sweet vermouth, ancho chile liqueur, coffee, orange bitters
Venison Carpaccio
Cocoa Nib Crusted, Ricotta Salata, Shaved Stone Fruit, Baby Arugula, Black Walnut Vinegar
Firebird
Dorado Whiskey Del Bac, lemon, apricot brandy, ginger beer, mint
Ballotine of Wild Pheasant
Citrus-Rosemary Glaze, Spring Onion-Garlic Soubise, Strawberry-Blue Cheese Tart, Roasted Pheasant Demi
Easy Breather
Old Pueblo Whiskey Del Bac, lemon, crème de cacao, cinnamon syrup, strawberry
Valrhona Chocolate Budino
Fermented Banana Caramel & Shaken Cream
Distillers Cut 'Cognac Cask'