Cross Game Matchups
Location: Sol Sports
Sep 7, 2023 - Feb 11, 2024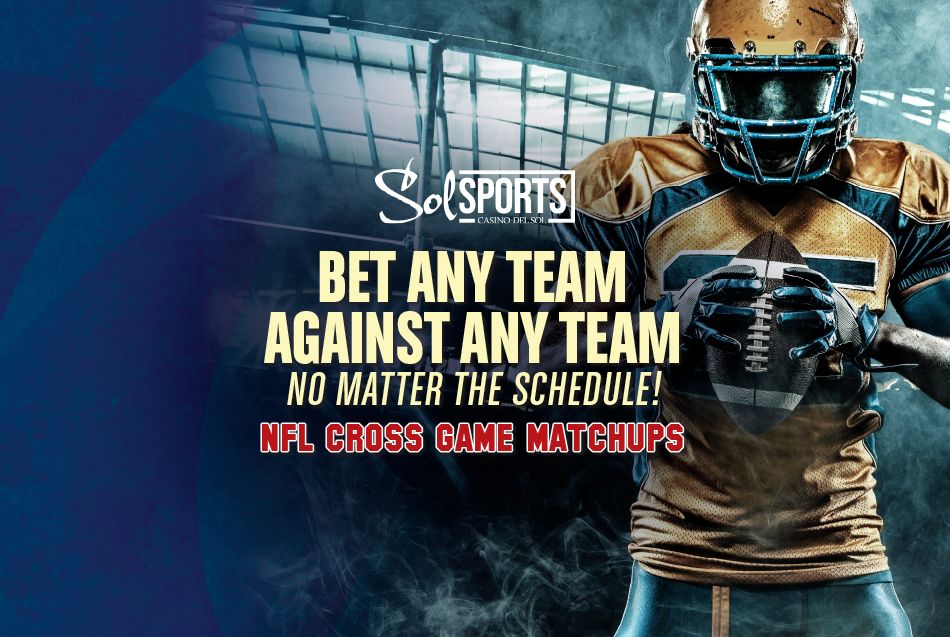 NFL Cross Game Matchups only at SolSports! 
Ready for Football? Bet any team against any team no matter the schedule! 
Bets can be placed at any of our 15 self-service betting kiosks or one of our 5 live ticket writer counters. Sportsbook personnel will always be ready to assist in making wagers and answering questions.