Location: SolSports
Jul 30, 2022 - Jul 30, 2022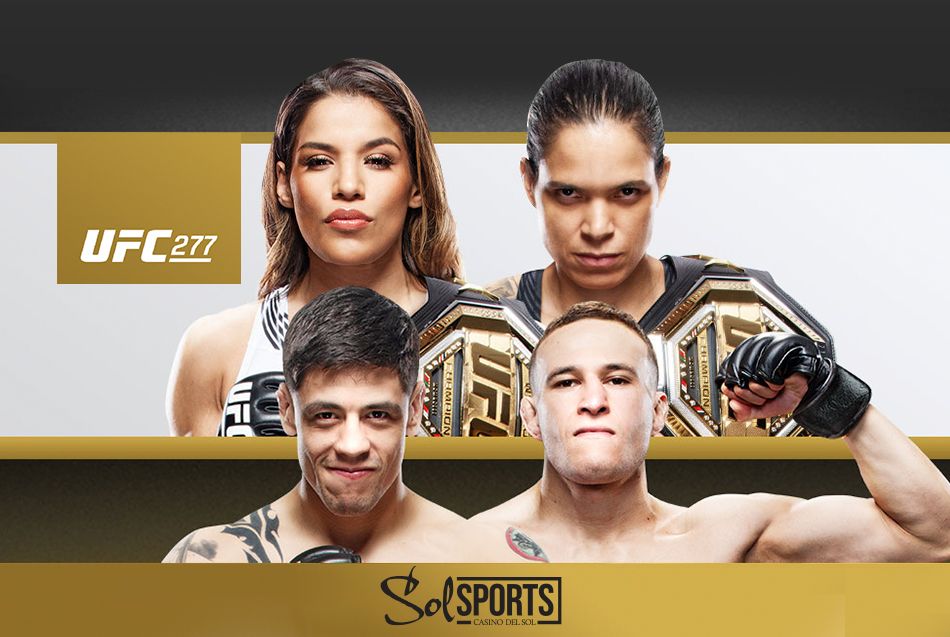 UFC 277
Come watch UFC 277 at SolSports on July 30, 2022. Prelim matches start at 3pm. Radio remote with ESPN Tucson 104.9FM / 1490AM. 
World Bantamweight Championship: Peña vs Nunes 2
Interim Flyweight Championship: Moreno vs Kara-France 2
Bets can be placed at any of our 15 self-service betting kiosks or one of our 5 live ticket writer counters. Sportsbook personnel will always be ready to assist in making wagers and answering questions.
Home to all pay-per-view events!